Welcome to Cubed Gaming. Here I have a collection of quick reviews for various GameCube and GameBoy/Color/Advance games. Don't expect anything in-depth, these are just quick overviews of the games and how I feel they measure up. I have real issues seeing the games via the actual GameBoy Advance unit, so rather than kill my eyes trying to see them on that terrible, little screen I've opted to just get a GameBoy Player for the GC. "Why not get a SP?" Well, I'd rather see these games on a bigger screen, and plus the GB Player is cheaper than the SP any way...

Here's a few things you should know before we start:

* All games are reviewed via my Platinum Edition GameCube unit with the GameBoy Player attached.

* Please note that some GameBoy games do not exactly look great when blown up to a bigger screen, and that the notes on the graphics and such are only based on their performance via the GB Player.
* All games are played on my 27" Panasonic-Panablack TV via S-Video and full stereo connections. Sound is coming out of my two Bose, Model 21 Speakers and Kenwood subwoofer.

* An emulator is used solely for the express purpose of getting screenshots for the GameBoy game reviews. A video capture card is used to get screenshots for the GameCube game reviews. With that said, the pics are then resized, etc. This will often times mess with the quality of the shots. Remember, emulation is exactly that; it's not in the res or way the developers initially intended you to enjoy the game.

* For the Generation 2 reviews that feature animated gifs, it's important to note that they do not accurately portray the game's animation, speed or framerate. They are just fun, extra things I like to add to give you a rough idea of how the game would look in motion on your TV/GB.

* NO game is reviewed via emulation!

* I own all games that are reviewed.

* I score on a 100 point basis. 100 being perfect(or damn close to it), 0, of course, being the worst.

Let's roll...

Want to talk about GameCube and GameBoy games? Join us in the forums!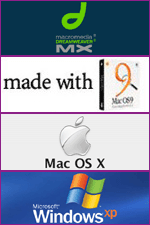 Built with Macromedia DreamWeaver MX across Mac OS 9, Mac OSX and Windows 2K/XP.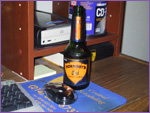 Best viewed in Netscape, Safari, or Firefox...with a broadband connection, and a Hornsby's.
Optimal display: 1024 X 768