Welcome to Dirt-Cheap PC Gaming. Here I have a collection of quick reviews for various PC games. Don't expect anything in-depth, these are just quick overviews of the games and how I feel they measure up. As I just recently got a PC, I've been catching up with so many games I've always wanted to try...and I'm just amazed at how damn cheap they are: Dirt-cheap! Hell, even new PC games aren't that expensive. With that in mind, I decided to go ahead and start up this section...

Here's a few things you should know before we start:

* Games are reviewed across a variety of PC's. Which computer a game was run under, and more specifics will be available in the game's review.
* Sound is coming out of SoundBlaster Audigy card, and a Creative SBS 330 2.1 speaker setup.

* Screenshots are taken from the games directly, and are then resized, etc. This will, often times, mess with the quality, so keep that in mind.
* For certain games, I use a controller. Being an old school console gamer, I find it more comfortable than a keyboard/mouse combination on some games. For this reason, I will make notes on the ease and process of configuring it to specific sets in the games.

* When using a mouse, I use the Microsoft Intellimouse Optical(5 buttons).

* I own all games that are reviewed.

* I score on a 100 point basis. 100 being perfect(or damn close to it), 0, of course, being the worst.

* The secondary opinions of the various characters do not necessarily reflect the opinions of Whip Ass Gaming. In fact, I don't know what they represent...

Let's roll...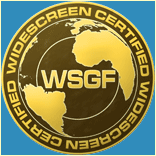 The Widescreen Gaming Forum
Get those old school PC classic running on your widescreen display.





The Underdogs
Pure PC gaming abandonware bliss...





Gamers Hell
Huge site offering PC demos, videos, news and more!