What bored people are saying about Whip Ass Gaming

Search Whip Ass Gaming
(powered by Google)

Questions, comments, harassment?
Kitty Care Tips

Old, dead sections

RGVS Memorable Quotes

Unreal Tournament FAQ

Weekend Projects

Whip Ass Gaming Credits

Whip Ass Gaming Statistics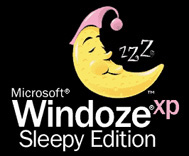 WAG recommends Windoze XP Sleepy Edition

Below you will find a list of all the games I own for the PC. Unfortunately not a lot has been reviewed just yet; I am working on it though...hope to have something more posted soon. Before you view through, or if you have any questions please read the FAQ for this page.

Total Games Reviewed: 13
007: Legends
007: Nightfire
007: Quantum of Solace
007: Blood Stone
1nsane
After Dark Games
Afterfall InSanity: Extended Edition
AfterShock for Quake: Deluxe Edition
Age of Empires II: The Age of Kings
Age of Empires II: The Conquerors
Age of Mythology
Age of Wonders
Akalabeth: World of Doom
Alan Wake
Alan Wake's American Nightmare
Alien Breed: Impact
Alien Breed 2: Assault
Alien Breed 3: Descent
Alien Rage: Unlimited
Aliens: Colonial Marines
Alkalabeth: World of Doom
Alone in the Dark: The New Nightmare
Alpha Protocol: The Espionage RPG
Alice, American McGee's
Alice: Madness Returns
Aliens vs Predator
Aliens Versus Predator Classic 2000
Aliens Versus Predator 2
Amnesia: The Dark Descent
Anachronox
And Yet It Moves
Anna: Extended Edition
Arctic Stud Poker Run
Area-51
Armed & Dangerous
Arx Fatalis
Assassin's Creed: Director's Cut
Back to the Future: The Game
Bad Ass Babes
Bad Day on the Midway, The Residents:
Bard's Tale, The
Batman: Arkham Asylum - GotY Ed
Batman: Arkham City - GotY Ed
Battlefield 3
Battle Chess: Special Edition
Battle Chess II: Chinese Chess
Battle Chess 4000
Battle Realms + Winter of the Wolf
Beach Buggy Racing
Beetle Buggin'
Beneath a Steel Sky
Beowulf
Binary Domain
Bionic Commando
BioShock
BioShock 2
BioShock Infinite
Blacksite: Area 51
Blade Runner
Blood(One Unit Whole Blood)
Blood II: The Chosen
Blood Knights
BloodRayne
BloodRayne 2
Blood Bowl: Dark Elves Edition
Blood Omen 2: Legacy of Kain
Blue Estate
Borderlands: Game of the Year Edition
Braid
Brothers in Arms: Road to Hill 30
BulletStorm: Limited Edition
Burn:Cycle
BurnOut Paradise: The Ultimate Box
Call of Cthulhu: Dark Corners of the Earth
Call of Duty 4: Modern Warfare - GotY Ed
Call of Juarez
Call of Juarez: Bound in Blood
Call of Juarez: The Cartel
Call of Juarez: Gunslinger
Carmegeddon Max Pack
Carmegeddon TDR 2000
Castlevania: Lords of Shadow - Ultimate Edition
Cat and the Coup, The
Catechumen
Chaser
Chasm: The Rift
Chess Platinum
Chrome
Chrome: Specforce
Chronicles of Riddick, The: Escape from Butcher Bay - Developer's Cut
Chronicles of Riddick, The: Assault on Dark Athena
Claw
Club, The
Cold War
Command & Conquer 2: Red Alert
Commandos: Behind Enemy Lines
Commandos: Beyond the Call of Duty
Commandos 2: Men of Courage
Commandos 3: Destination Berlin
Commandos: Strike Force
Condemned: Criminal Origins
Contract J.A.C.K.
Counter-Strike: Source
CrashDay
Crusader: No Remorse
Crusader: No Regret
Cry of Fear
Crysis: Maximum Edition
Crysis 2: Limited Edition
CSI: Miami
Daikatana


Dame was Loaded, The
Damnation
Dark Hour
Dark Messiah of Might and Magic: Limited Edition
Dark Void
Darkest of Days
Darkness II, The
Dead in Bermuda
Deadfall Adventures: Digital Deluxe
Dead Island: Game of the Year Edition
Deadlight: Director's Cut
Dead Man's Hand
Dead Space
Dead Space 2
Deadly Premonition: Director's Cut
Dear Esther
Deja Vu: MacVenture Series
Deja Vu II: MacVenture Series
Deus Ex: Game of the Year Edition
Deus Ex: Invisible War
Deus Ex: The Fall
Deus Ex: Human Revolution - Director's Cut
Devastation
Devil Inside, The
Devil May Cry 3: Dante's Awakening - Special Edition
Diablo II
Diablo II: Lord of Destruction
Die Hard: Nakatomi Plaza
Die by the Sword
Dig, The
Dirt 3: Complete
Dishonored: Definitive Edition
Doom(2016)
Doom: Collector's Edition
Doom II: Master Levels
Doom 3
Doom 3 Expansion Pack: Resurrection of Evil
Doom 3: BFG Edition
Double Dragon Trilogy
Dracula: The Path of the Dragon
Dragonsphere
DreamKiller
Ducati World Championship
Duke Nukem 3D: Atomic Edition
Duke Nukem 3D: Megaton Edition
Duke Nukem: Kill-A-Ton 3D
Duke Nukem: The Manhattan Project
Duke Nukem Forever
Dungeon Keeper
Dungeon Keeper 2
Dungeon Siege/Legends of Aranna
Dungeons II
E.Y.E.: Divine Cybermancy - Steam
Earthworm Jim 3D
El Matador
Elder Scrolls III, The: Morrowind
Elder Scrolls III, The: Tribunal
Elder Scrolls III, The: Bloodmoon
Elder Scrolls IV, The: Oblivion - Collector's Edition
Elder Scrolls IV, The: Oblivion - Knights of the Nine
Elder Scrolls IV, The: Oblivion - Shivering Isles
Enclave
Enemy Territory: Quake Wars - Limited Collector's Edition
Enslaved: Odyssey to the West - Premium Edition
Escape from Monkey Island
Eternal War: Shadows of Light
Evil WIthin, The
Extreme Forklifting 2
Fable: The Lost Chapters
Fallout Classic
Fallout 2 Classic
Fallout Tactics Classic
Fallout 3
Far Cry 3: Deluxe Edition
Far Cry 3: Blood Dragon
FEAR: First Encounter Assault Recon
FEAR: Extraction Point
FEAR: Perseus Mandate
FEAR 2: Project Origin
FEAR 3
Final Doom
Final Fantasy VII
First Templar, The
FlatOut
FlatOut 2
FlatOut: Ultimate Carnage
Flight of the Amazon Queen
Forgotten Realms: IceWind Dale
Fortress of Dr. Radiaki, The
Freedom Fighters
Freedom Force
Freedom Force vs The 3rd Reich
Freedom Planet
Frontlines: Fuel of War
Future Cop LAPD
Gabriel Knight: Sins of the Fathers - 20th Anniversary Edition
Gangsters: Organized Crime
Gears of War
Ghost Master
Glover
Godfather II, The
Grim Fandago: Remastered
Guacamelee! Gold Edition
Guilty Gear X2 # Reload
Gun
Gunman Chronicles
Half-Life
Half-Life: Source
Half-Life: Blue Shift
Half-Life: Opposing Force
Half Life: Further Data v.1
Half-Life 2: Collector's Edition
Half-Life 2: Lost Coast
Half-Life 2: Episode 1
Half-Life 2: Episode 2
Halo: Combat Evolved
Halo 2
Halo: Spartan Strike
Hard Reset: Extended Edition
Harvester
Hatred
Heavy Metal: FAKK2
Hellgate: London
Heretic: Shadow of the Serpent Riders
Hexen: Beyond Heretic
Hexen: Death Kings of the Dark Citadel
Heretic II
Hunted: The Demon's Forge
Hydrophobia: Prophecy
I Have No Mouth and I Must Scream
Ignite
Immortal Cities: Children of the Nile
Imperium Romanum Gold
Incredible Hulk, The
Indiana Jones and the Last Crusade
Indiana Jones and the Fate of Atlantis
Indiana Jones and the Infernal Machine
Infernal
Insanity's Blade
Jade Empire: Special Edition
Jagged Alliance: Deadly Games
Jazz Jackrabbit 2
Jazz Jackrabbit 2: Holiday Hare
Jericho, Clive Barker's
Judge Dredd: Dredd vs. Death
JUJU
Kane & Lynch: Dead Men
Kane & Lynch 2: Dog Days
Karate Master 2: Knock Down Blow
Kawasaki Fantasy Motocross
Kingpin: Life of Crime
Kill Switch
Killer Instinct
Killing Time
King of Fighters 2002, The
King of Fighters XIII, The
Kiss - Psycho Circus: The Nightmare Child
Larva Mortus
Left4Dead: Game of the Year Edition
Left4Dead 2
Legacy of Kain: Defiance
Legacy of Kain: Soul Reaver
Legacy of Kain: Soul Reaver 2
Legend of Grimrock
Legend of Kay: Anniversary - Steam
Legendary
Lego Chess
Level Master V: Unofficial Add-Ons for Quake
Little Big Adventure: Twinsen's Adventure
LocoCycle
Loki: Heroes of Mythology - Limited Collector's Edition
Loom
Lost Planet: Extreme Condition - Colonies Edition
Lost Planet 2
Lost Planet 3
Lure of the Temptress
Luxor 2
Mace Griffin: Bounty Hunter
MacVenture Series Collection
Magrunner: Dark Portal
Malice
Mark of the Ninja: Special Edition
Marlow Briggs and the Mask of Death
Martian Memorandum: Mean Streets
Mass Effect 2
Master Levels for Doom II
Maw, The
Maximum Pool
McPixel
MDK
Medal of Honor
Medal of Honor Allied Assault War Chest
Medal of Honor: Pacific Assault
Mega Race 3
Mercenaries 2: World in Flames
Messiah
Metro 2033
Microcosm
Mini Ninjas
Mirror's Edge
Monkey Island 2: LeChuck's Revenge - Special Edition
Monty Python's Looney Bin
Mortal Kombat 4
MotoExtreme
MotorHead
Moto Racer
Moto Racer 2
Moto Racer 3: Gold Edition
Mount & Blade
Mumbo Jumbo: Premium Casual Games Collection
Mummy, The
Mythic Blades
Nail'd
NecroVision
NecroVision: Lost Company
Need for Speed: SE, The
Need for Speed II
Need for Speed: Most Wanted
Neverwinter Nights: Diamond
Nights into Dreams...
Nightlong: Union City Conspiracy
Nitro Family
Noone Lives Forever, The Operative in
Noone Lives Forever 2: A Spy in H.A.R.M.'s Way
Nosferatu: The Wrath of Malachi
Nox
NyxQuest
Obscure
Obscure II
Octodad: Dadliest Catch
Oddworld: Stranger's Wrath HD
Omikron: The Nomad Soul
Ominous Horizons: A Paladin's Calling
Oni
Outlast
Overlord
Overlord: Raising Hell
Overlord II
Oxenfree
PainKiller: Black Edition
PainKiller: Overdose
Pandemonium!
Pandemonium! 2
ParaWorld
Peggle
Peggle Extreme
Penumbra Collection
Phantasmagoria
Phantasmagoria 2: A Puzzle of Flesh
Phantasy Star Universe
Phantasy Star Universe: Ambition of the Illuminus
Pharoah/Cleopatra
Pier Solar and the Great Architects
Pinball Arcade
Pirates, Sid Meier's
Plants vs Zombies
Police Quest Collection
Portal
Postal 2: Complete
PowerSlave
Powerslide
Prey: Limited Collector's Edition
Prince of Persia: The Sands of Time
Prince of Persia: Warrior Within
Prince of Persia: The Two Thrones
Prince of Persia
Project: Snowblind
Psychonauts
Quake
Quake: Mission Pack No. 1 - Scourge of Armagon
Quake: Mission pack No. 2 - Dissolution of Eternity
Q!Zone for Quake
Quake II
Quake II: Ground Zero
Quake II: The Reckoning
Quake 4: Special DVD Edition
Rag Doll Kung Fu
Rage
Raptor: Call of the Shadow - 2010 Edition
Rayman 2: The Great Escape
Realms of Chaos
Realms of the Haunting: The Battleground Between Ultimate Good and Evil
Rebel Galaxy
Red Faction
Red Faction: Guerrilla
Red Orchestra 2
Redline
Redneck Rampage Collection
ReMission
Requiem: Avenging Angel
Resident Evil 4
Resident Evil: Revelations
Resident Evil: Revelations 2
Return to Castle Wolfenstein
Ridge Racer Unbounded
Riptide GP 2
Rise of the Argonauts
Rise of the Triad: Dark War
Rise of the Triad
Road Rash
Road Wars
Rogue Trooper
Rogue Warrior
Runaway: A Road Adventure
Rune Classic
Rune Gold
Rush: The Rock
Ryse: Son of Rome
Sacred: Gold
Scared 2: The Fallen Angel - Gold Edition
Sacrifice
Saints Row 2
Saints Row: The Third - Full Package
Saints Row IV: Game of the Century Edition
Saturday Morning RPG
Screamer 2: Sheer Speed Road Racing
Scud: Industrial Evolution
Secret of Monkey Island, The: Special Edition
Section 8
Sega Genesis Classic Collection: Gold Edition
Sega Mega Drive and Genesis Classics Collection
Sega Rally Championship
Serious Sam Classic: The First Encounter
Serious Sam Classic : The Second Encounter
Serious Sam HD: The First Encounter
Serious Sam HD : The Second Encounter
Serious Sam II
Serious Sam 3: BFE
Serious Sam Double D XXL
Serious Sam: The Random Encounter
ShadowGate: MacVenture Series
ShadowGate: Special Edition
Shadow Harvest
Shadow Man
Shadow Warrior: Classic Complete
Shadow Warrior: Classic Redux
Shadow Warrior: Special Edition
Shadowgrounds
Shadowgrounds Survivor
Shadowrun Returns
Shine Runner
Shogo: Mobile Armor Division
Shrak for Quake
Shield, The
Silver
Sim Ant
Sim City 2000: Special Edition
Sims: Complete Collection, The
SiN
SiN: Gold
SiN Episodes 1: Emergence
Singularity
Ski-Doo: The X-treme Snowmobile Racing Challenge
Skullgirls
Skydrift
Slave Zero
Sleeping Dogs: Definitive Edition
Slender: The Arrival
Slipstream 5000
Sniper: Ghost Warrior
Sniper: Path to Vengeance
Sniper Elite
Sniper Elite V2
Soldier of Fortune: Platinum
Soldier of Fortune II: Double Helix
Soldier of Fortune: Payback
Sonic: Lost World
Sonic & All-Stars Racing Transformed
Sonic & Sega All-Stars Racing
Sonic Adventure DX
Sonic Adventure 2
Sonic CD
Sonic Generations
Sonic the Hedgehog 4: Episode 1
Sonic the Hedgehog 4: Episode 2
Sonic Mania
Space Siege
Spec Ops: The Line
Spider-Man: Web of Shadows
Spelunky
S.T.A.L.K.E.R. - Shadow of Chernobyl
S.T.A.L.K.E.R. - Clear Sky
Stanley Parable, The
Star Trek
Star Trek Voyager: Elite Force - Collector's Edition
Star Wars: Dark Forces
Star Wars: Dark Forces II - Jedi Knight
Star Wars: The Force Unleashed - Ultimate Sith Edition
Star Wars: The Force Unleashed II
Star Wars Galactic Battlegrounds: Saga
Star Wars: Republic Commando
Star Wars: Rogue Squadron 3D
Star Wars: Shadows of the Empire
Stargunner
Static Speaks My Name, The
Steamworld Dig
Stranglehold, John Woo Presents
Street Fighter IV: Limited Edition
Street Fighter X Tekken
Strider
Summoner
Superbike World Championship
Super Bubsy
Super Puzzle Fighter II: Turbo
Super Street Fighter IV: Arcade Edition
Syberia
Syberia II
Syndicate
Syndicate(2012)
System Shock: Classic Edition
System Shock: Enhanced Edition
System Shock 2
TeenAgent
Ten Pin Alley
Test Drive 5
Tetris Classic
Tetris Elements
Tetris Worlds
Tex Murphy: Mean Streets
Tex Murphy: Martian Memorandom
Theme Hospital
Thief: Gold
Thief II: The Metal Age
Thief: Deady Shadows
TimeShift
Time Warriors
TitanQuest
TitanQuest: Immortal Throne
Tomb Raider
Tomb Raider Gold
Tomb Raider II Gold
Tomb Raider: The Angel of Darkness
Tomb Raider: Anniversary
Tomb Raider: Legend
Tomb Raider: Underworld
Torchlight
Transformers: War for Cybertron
Treasure Adventure Game
TrickStyle
Tron 2.0
Tron Evolution
Tropico 4
Turning Point: Fall of Liberty
Turok
Twin Sector
Twisted Metal 2
Two Worlds: Epic Edition
Typing of the Dead, The
Typing of the Dead, The: Overkill
Tyrian 2000
Ultimate Doom
Ultima: Worlds of Adventure 2 - Martian Dreams
Ultima IV: Quest of the Avatar
Ultima 4+5+6
Ultima VIII: Pagan
Ultra Street Fighter IV
Uninvited: MacVenture Series
Undying, Clive Barker's
Unreal: Gold
Unreal II: The Awakening
Unreal Tournament: Game of the Year Edition
Unreal Tournament 2004: Editor's Choice Edition
Urban Chaos
Vampire: The Masquerade - Bloodlines
Vampire: The Masquerade - Redemption
Vanguard Princess
Velvet Assassin
Virtual Pool 2
Virtual Pool Hall
VR Sports PowerBoat Racing
Wanted: Weapons of Fate
Warhammer 4000: Space Marine
Warhouse and Logistics Simulator
Warsow
Wheel of Fortune Deluxe
Wheelman
Will Rock
Witcher, The: Enhanced Edition - Director's Cut
Witcher 2, The: Assassins of Kings Enhanced Edition
Wolfenstein
World Championship Poker 2 Featuring Howard Lederer
World Rally Fever: Born on the Road
Worlds of Ultima: Savage Empire
X-Blades
X-Com: UFO Defense
X-Com: Terror from the Deep
X-Men: The Ravages of Apocalypse
X-Men Origins: Wolverine - Uncaged Edition
Xenonauts
XIII
Zack Zero
Zeno Clash
Zombie Driver
Zuma Deluxe
Zuma's Revenge

Other:
Speedwaystar's PC Coop Game List
StarForce-infected Game List



What I'm doing in Windows/Xbox Live...