Want to talk about GameCube and GameBoy games? Join us in the forums!




Below you will find a list of all the games I own for the GameCube and GameBoy. Unfortunately not a lot has been reviewed just yet; I am working on it though...hope to have something more posted soon.


Total Games Reviewed: 1
Gamecube: 0
GameBoy: 1
GameCube: 4
Phantasy Star Online Episode III: C.A.R.D. Revolution
Residen Evil Zero
Skies of Arcadia Legends
Star Wars: Rogue Leader

GameBoy: 3
Altered Beast: Guardians of the Realm
Extreme Ghostbusters
Teenage Mutant Ninja Turtles
(generation 2)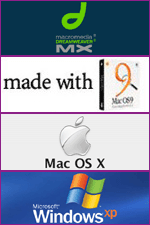 Built with Macromedia DreamWeaver MX across Mac OS 9, Mac OSX and Windows 2K/XP.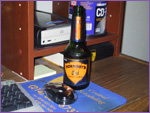 Best viewed in Netscape, Safari, or Firefox...with a broadband connection, and a Hornsby's.
Optimal display: 1024 X 768