Whip Ass Gaming Linkers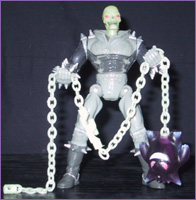 "I'll link your ass!"
Back before the WAG Forums died(and the new one was created), I actually had a continuous thread going about places that had linked to me, and weird search terms that would bring up the site. Using
The Counter.com's counter
, I am allowed to see the last 30 referrers for WAG; this can make for a lot of amusement. My favorite thing about that feature is looking at all of the weird ass stuff people will type into Google/MSN/Yahoo/Alta Vista/Lycos etc. and, somehow, come up with my site. With that in mind, I thought I'd build a small section detailing these various WAG Linkers. Think of this as a WAG General Links section, with links to other various sites that aren't put into any specific category.
(more links and search engine terms will be listed, daily most likely, as they come in)
Enjoy the midi-ized "Africa" originally by Toto(not sure who to credit with the midi version). If you're not into it, just turn it off...

Diaries of a Player
An online diary filled with gaming experiences and other cool stuff. Bruno, the creator of the site, was a guy I met back over in Alt.Games.Video.Phantasy-Star. WAG is listed in the "Parallel Universes" section in the top, left of the site. Specifically, a bit I had done for the now dead "
A day in the life...
" is listed in the
May diaries
.

Le Grenier du Mac
A very hip site for Mac abandonware games and apps. Run by my friend Annick, WAG is listed in his
Links section
.

SegaFans
A site covering all aspects of anything that is Sega; has a pretty hip forum too. Run by RGVS's own, and my buddy Ben Stylus. WAG, or more specifically,
Weekend Project #6
is listed in the
Collections
section of the site.

BRZ Games
Makers of "Fetish Fighters" on the PC, I originally ran into one of the devs. when looking for some new renders to post in the
HoR
. Upon finding the site(and the renders), I inquired to see if I could get permission to post them; I was not only granted permission but sent multiple, new renders as well. WAG is listed in their Links section.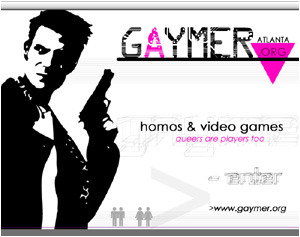 Gaymer
Consisting mostly of its forums and newsgroup, this site is all about gaming discussion. It also features a monthly article that covers anything from overclocking your PC to the latest game preview/review. All in all, a very nice site. I originally met the maker of the site via usenet, where I actually thought he was another gay basher. My bad on that one. People will come across WAG as I am a member in the
Gaymer Forums
, usually viewing my profile or simply clicking on my signature in one of my posts.

Milk and Cookies
A huge site of nothing but links! Very cool stuff. WAG, well, the
Tribute
is listed in their
July gaming links
. It has sent 200 people to this site!

Scott's Multipurpose Console Gaming
A great page for gaming comparisons, lists and Sega console history. Run by RGVS's own, and my buddy ScottX. WAG is listed in his
Links
section.
Japanese sites
I hate to give them such a generic title, but not speaking Japanese, I can't really give you an accurate desc. of the various Japanese sites that have linked to me. This, to me, is what makes the internet so amazing, people from *anywhere* can come and see your site. The Tribute is, generally, listed in most of what I assume to be the News or Links section on these sites.
Blogs
(too many to mention)
Countless blogs have all jumped on the same train, jacking the same links and posting it within days of each other: The link? The House of Renders. It was the "hot shit" around the net for about 3 months solid...and I still get hits from blog sites, even though the date they posted it was months ago...




Domicile
Like the header says, it's filled with weird, crazy, cool, funny links. The
Tribute
is listed on
page 8
, currently, in the Links section. Interestingly enough, this was posted months before the Tribute was done, back when I only had "
The making of Tribute
" up and running.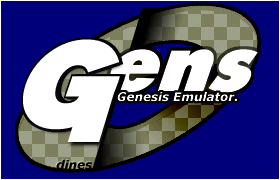 Gens
The site of the Gen Genesis emulator. Here you can find *anything* you may ever want to know about it. This is the emulator I use to get the screenshots/gifs of the various Genesis/Sega CD/32X games I review. WAG is listed in my profile as well as my signature in the
Gens User Forum
.

Neo Geo Forum
Oddly enough, though the site/forum is supposed to be for Neo Geo stuff only, in the
Unrelated Topics
section, you'll find a thread called "
SSM: The Top 50 Sega Saturn Games
" started by RGVS's own KikkoBoy. In this thread, when showing the #8 game, Exhumed, you'll find WAG listed as a reference for info on the game(aka
PowerSlave
).

Blogcritics
Matt Paprocki wrote up a quick article entitled "
The Ten Greatest Moments in Video Game Violence
" which featured Eternal Champions: Challenge from the Dark Side. My
EC: CftDS Finisher Demonstration
was mentioned in the article.

Genki VideoGames
A very nicely done site with a huge selection of Saturn, Dreamcast and obscure consoles like the WonderSwan and the various TurboGrafx flavors. WAG is mentioned in the
Links
section of the site.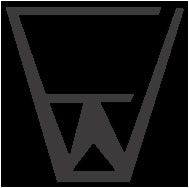 Ted's Animation Gallery
A very cool site showing off a animation cells from various animated shows and movies. Very cool stuff, be sure to stop by. WAG is mentioned in the
Links
section of the site.

The Realm of Gaming
Videogame reviews, cheats, previews, interviews and more! Covers a wide range of new and old consoles. WAG is listed in the Multi-Platform section of the
Links
page.

Google/MSN/Yahoo/Alta Vista/Lycos/etc.
You wouldn't believe what people are looking for on the search engines nowadays....my God! This is where the most amusing bits of sheer luck come into play: People finding my site when looking for something *completely* different. Here are a few of my favorite search terms that, somehow, bring up my site(eventually):
Whip my ass
Ass whip
Xbox Iso's(!?)
Whip ass
Ngage(!?)
Ass cream whip
Gaming Ass
Ass Gaming
Whip gifs
Dead or alive 3 nude(!?)
Big ass holes(!?)
1024x768 ass
Up the ass babes(!!)
lady bitch ray

Animated whip
Hentai Games(!?)
Ass whipping pictures
Can of whip ass
Whip the ass
Wag ass
Free killer ass pics(!?)
Hunter scent(!?)
Ass
a.b.c.i.x(!?!?)
Whole alot of ass
Apple in the ass pictures(!?)
fotos of prostitute women
mk fuck

Whip after the ass
Sailor Moon Ass(!?)
Whip that ass
Copy PS2 games tutorial(!?)
See more ass
Harassment moving gifs(!?)
Feace of death (!?)
What's the best 56k modem(!?)
animebikini
Big ass women
Latin americam music(!?)
Cock sucking grannies(!?!?)
women dirt ass

The Counter.com
As this is where I am getting all this wonderful info from, I thought I'd say a quick word about The Counter.com. First off, I find this to be an excellent service. For one payment of $21.95 you receive a full year of stats tracking. Now, I know what you're saying "But Bel, I can get a counter, for free, almost anywhere else on the net!". Granted, you can, but its the Counter.com's extreme amount of stats tracking that makes it worthwhile. A few of the things Counter.com tracks:
Stats Tracking:
Domains(Countries) - 60+ countries are currently tracked
Browsers - 15+ browsers are currently tracked
OS - All major OS's are tracked, and broken down into actual OS versions.
Hour, Weekday, Monthly, Last Years - In each separate section for each tracking, a bar graph is given for you to see your hits for each specific period of time.
Resolution, Color Depth - 6 of the standard monitor resolutions are tracked, with an "unknown" accounting for the odd resolutions like 1280X786, etc. For the Color Depth, 5 of the standard color depth settings are tracked, with an "unknown" accounting for those that don't fall into the previous 5. Each of these stats have their own, separate section.
Search Engines - A favorite stat of mine. See what weird-ass terms people type into Google and such, that bring up your site.
Last 30 Referrers - This is how, and why, I have made this list. Shows who's linking to you, and how people are hearing about your site. This is The Counter.com's best tracking feature, imo.
Last 30 Hits - This is pretty useless, for me. Shows the Host of the last 30 hits you've received.
Old Weeks - The Counter.com sends out a stat sheet on every Friday, giving you your total hits for each day of that week. Using this tracking feature, you can go back and look at older weeks that you may have missed in the email, or didn't record for your personal use. Excellent feature. I have each week I've been up recorded into a Word doc.
Last 30 Days - A lot like the "Old Weeks" tracking feature, but will let you use look at the past 30 days rather than just 7. Again, an excellent feature.
There are a quite a few more things that you can configure on your account or track, but these are the main, important features.