What bored people are saying about Whip Ass Gaming

Search Whip Ass Gaming
(powered by Google)

Questions, comments, harassment?
Kitty Care Tips

Old, dead sections

RGVS Memorable Quotes

Weekend Projects

Whip Ass Gaming Credits

Whip Ass Gaming Statistics

Below you will find a list of all the games I own on the Xbox and Xbox 360. Some are reviewed, most aren't; I am working on reviews all the time though. Before you view through, or if you have any questions please read the FAQ for this page.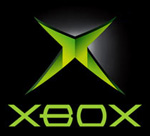 The Big, Heavy-Ass Xbox Game Library Documentation Project:
Fuck what the back of the box says, see what your Xbox games *really* support!


Total Games Reviewed: 7
Total Hardware Reviewed: 1
Xbox Games:
007: Agent Under Fire
007: Everything or Nothing
187: Ride or Die
50 Cent: Bulletproof
Alien vs Predator: Extinction
Arctic Thunder
Bicycle Casino
Black
Blade II
Blinx: The Time Sweeper
BloodRayne
BloodRayne 2
Blood Omen 2
Blood Wake
Blowout
BMX XXX
Brute Force
Buffy the Vampire Slayer
Burnout 3: Takedown
Capcom Fighting Evolution
Cars


Carve
Circus Maximus: Chariot Wars
Colin Mcrea Rally 04
Conker: Live & Reloaded
Constantine
Crash Nitro Cart
Crash: Tag Team Racing
Crash: TwinSanity
Crash'n'Burn
Crazy Taxi 3: High Roller
Curse: The Eye of Isis
Dark Angel
Dark Summit
Darkwatch
Dead or Alive 3
Dead or Alive Ultimate
Dead or Alive: Xtreme Beach Volleyball
Dinotopia: The Sunstone Odyssey
Doom 3: Limited Collector's Edition
Dragon's Lair 3D: Return to the Lair
Dungeons & Dragons Heroes
Enclave
Enter the Matrix
Eragon
ESPN Basketball 2K4
ESPN Football 2K4
ESPN International Winter Sports 2002
ESPN NHL Hockey 2K4
Evil Dead: A Fistful of Boomstick
Evil Dead: Regeneration
Fantastic 4
Fight Club
Freedom Fighters
Furious Karting
Fuzion Frenzy
Galleon
Gauntlet: Dark Legacy
Gauntlet: Seven Sorrows
Gladius
Godzilla: Save the Earth
GoldenEye: Rogue Agent
Grand Theft Auto III: The Xbox Collection
Grand Theft Auto: Vice City - The Xbox Collection
Grand Theft Auto: San Andreas
Guilty Gear X2 # Reload: The Midnight Carnival
Gun
Gun Valkyrie
Halo
Halo 2: Limited Collector's Edition
Haunted Mansion, The
Headhunter: Redemption
Hitman 2: Silent Assassin
Hunter: The Reckoning
Hunter: The Reckoning - Redeemer
Incredible Hulk, The: Ultimate Destruction
Indiana Jones and the Emperor's Tomb
Jade Empire: Limited Edition
JSRF: Jet Set Radio Future
Just Cause
Justice League Heroes
King Kong, Peter Jackon's
King of Fighters: Maximum Impact - Maniax
Kung Fu Chaos
Lord of the Rings, The: The Two Towers
Lord of the Rings, The: The Return of the King
Mad Dash Racing
Mafia
Magic: The Gathering - Battlegrounds
ManHunt
Marvel: Ultimate Alliance
Max Payne
Max Payne 2: The Fall of Max Payne
MechAssault
MechAssault 2: Lone Wolf - Limited Edition
Medal of Honor: Frontline
Medal of Honor: Rising Sun
(contributed review by Gen)
Metal Gear Solid 2: Substance
Midway Arcade Treasures
Midway Arcade Treasures 2
Midway Arcade Treasures 3
Mission: Impossible - Operation Surma
Mortal Kombat: Deadly Alliance
Mortal Kombat: Deception - Kollector's Edition
Mortal Kombat: Armageddon
Mortal Kombat: Shaolin Monks
Motocross Mania 3
MX Unleashed
MX World Tour Featuring Jamie Little
Narc
New Legends
ObsCure
Otogi: Myth of Demons
Otogi 2: Immortal Warriors
Outlaw Tennis
Outlaw Volleyball
Outlaw Volleyball: Red Hot
OutRun 2
OutRun2006: Coast 2 Coast
Pac-Man World 2
Panzer Dragoon Orta
Phantasy Star Online Episode I and II
Phantom Dust
Pirates of the Caribbean
Predator: Concrete Jungle
Prince of Persia: The Sands of Time
Prince of Persia: Warrior Within
Psi-Ops: The Mindgate Conspiracy
PulseRacer
Punisher, The
R: Racing Evolution
Rainbow Six 3, Tom Clancy's
Rally Fusion
Red Dead Revolver
Red Ninja: End of Honor
Reservoir Dogs
Return to Castle Wolfenstein: Tides of War
RoadKill
Rogue Ops
Run Like Hell
Scarface: The World is Yours
Scrapland, American McGee Presents
Sega GT 2002
Shenmue II
Silent Scope Complete
Simpsons: Hit and Run, The
Soldier of Fortune II: Double Helix
Sonic Riders
Soul Calibur II
Sphinx and The Cursed Mummy
SpikeOut: Battle Street
Spider-Man 2
Splinter Cell, Tom Clancy's
Spy Hunter
Spy Hunter: Nowhere to Run
Spyro: A Hero's Tail
SSX Tricky
SSX3
Stake: Fortune Fighters
Star Wars: The Clone Wars
Star Wars: Knights of the Old Republic
(contributed review by Grimshade)
Star Wars - Episode III: Revenge of the Sith
State of Emergency
Stubbs the Zombie in Rebel Without a Pulse
Sudeki
Suffering, The
Suffering, The: Ties that Bind
Super Monkey Ball Deluxe
SWAT: Global Strike Team
Taito Legends
Taito Legends 2
Tak: The Great Juju Challenge
Teenage Mutant Ninja Turtles
Teenage Mutant Ninja Turtles 2: Battlenexus
Teenage Mutant Ninja Turtles 3: Mutant Nightmare
Tenchu: Return from Darkness
Test Drive
Tetris Worlds: Online Edition
Thing, The
TMNT: Mutant Melee
Tomb Raider, Lara Croft: Legend
Total Overdose: A Gunslinger's Tale in Mexico
Turok: Evolution
Ty: The Tasmanian Tiger
Ultra Bust-A-Move
Unreal Championship
Unreal Championship 2: The Liandri Conflict
Van Helsing
Warriors, The
WhiteOut
World Championship Poker
World Championship Poker 2 Featuring Howard Lederer
Wrath Unleashed
Wreckless: The Yakuza Missions
XGRA: Extreme G Racing Association
X-Men Legends
X-Men Legends II: Rise of Apocalypse
X-Men: Next Dimension
Xbox Live Arcade
Yourself! Fitness

Xbox odds and ends:
LucasArts Xbox Experience
Xbox Exhibition: Volume 1
Xbox Exhibition: Volume 2
Xbox Exhibition: Volume 3
Xbox Exhibition: Volume 4
Xbox Exhibition: Volume 5
Xbox Exhibition: Volume 6
Xbox Exhibition: Volume 7
Xbox Live Setup/Demo Disc v.1
Xbox Music Mixer

Xbox Hardware:
DVD Movie Playback Kit
MadCatz Control Pad
MadCatz HeadCom Headset
Phantasy Star Online USB Keyboard Adapter
Xbox
Xbox High Definition AV Pack
Xbox Controller S
Xbox Live Headset
Xbox Memory Unit

Xbox 360 Games:
Adrenalin Misfits
Aegis Wing
Alice, American McGee's
Alice: Madness Returns
Amazing Princess Sarah
Assassin's Creed IV: Black Flag
Assault Heroes
Banjo-Kazooie
Banjo-Tooie
Batman: Arkham Origins Blackgate - Deluxe Edition
Battle Fantasia
Bayonetta
Beyond Good & Evil HD
Big Bumpin'
Bionic Commando: Rearmed
BloodRayne: Betrayal
Bourne Conspiracy, The
Brutal Legend
BulletWitch
Castle of Illusion Starring Mickey Mouse
Castlevania: Lords of Shadow - Mirrow of Fate
Castlevania: Symphony of the Night
Child of Eden
Conan
Dante's Inferno
Darkness, The
Darksiders
Dash of Destruction
Daytona USA
Dead or Alive Xtreme 2
Death Tank
Diablo III: Ultimate Evil Edition
Doom
Double Dragon Neon
Dr. Popper
DuckTales: Remastered
Dungeons & Dragons: Daggerfall
Dungeons & Dragons: Chronicles of Mystara
Dungeon Siege III
Dust: An Elysian Tail
Eragon
Eternal Sonata
Fighting Vipers
Final Fight: Double Impact
Flashback
Freefall Racers
Fruit Attack
Fruit Ninja Kinect
Game Type
Gears of War
Gears of War 2
Gears of War: Judgment
Ghostbusters
GoldenEye 007: Reloaded
Grand Theft Auto: San Andreas
Grand Theft Auto IV
Grand Theft Auto IV: The Lost and Damned
Grand Theft Auto IV: The Ballad of Gay Tony
Halo: Combat Evolved - Anniversary
Halo 2
Halo 3
Halo 3: ODST
Halo: Reach
Halo 4
Halo: Spartan Assault
Hard Corps: Uprising
Hexothermic
Hexic HD
Hollywood Workout, Harley Pasternak's
Hydro Thunder: Tempest
Joust
Kinect Adventures
Kinect Disneyland Adventures
Kinect Joy Ride
Kinect Sports: Ultimate Collection
Kung Fu Panda
Lara Croft and the Guardian of Light
Leela, Deepak Chopra's
Lego Batman
Lego Harry Potter - Years 1-4
Lego Indiana Jones: The Original Adventures
Lego Pirates of the Caribbean
Marvel: Ultimate Alliance - Special Edition
Marvel: Ultimate Alliance 2
Marvel vs Capcom 2
Metal Gear Rising
Mini Ninjas Adventures
Mortal Kombat Arcade Kollection
Mortal Kombat: Kollector's Edition
Mortal Kombat vs. DC Universe: Kollector's Edition
MotionSports: Play for Real
Nandeyanen!? - The 1st Sûtra
Nike + Kinect Training
Peggle
Peggle Nights
Peggle 2
Perfect Dark
Perfect Dark Zero: Limited Collector's Edition
PocketBike Racers
Pure
Puzzwords
Raventhorne
Rayman 3 HD
Red Faction: Armageddon
Resident Evil: Code Veronica X
Resident Evil 5: Gold Edition
Rez HD
Rise of Nightmares
Saboteur, The
Sacred 3
Saint's Row
Sega Vintage Collection: Golden Axe
Sega Vintage Collection: Streets of Rage
Serious Sam Collection, The
Shadow Complex
Shadows of the Damned
Shoot 1up
SkyDive
Sneak King
Sonic & Sega All-Stars Racing
Sonic Free Riders
Sonic the Fighters
Splatterhouse
Streets of Rage 2
Super Puzzle Fighter II Turbo HD Remix
Super Street Fighter II: Turbo - HD Remix
Superman Returns
Teenage Mutant Ninja Turtles: Out of the Shadows
Too Human
Try Not to Fart
Ultimate Marvel vs Capcom 3
Unbound Saga
Uno
Viking: Battle for Asgard
Virtua Fighter 2
Virtua Fighter 5 Online
Viva Pinata: Party Animals
Watchmen: The End is Nigh, Parts 1 and 2
Weapon of Choice
Your Shape: Fitness Evolved

Xbox 360 Hardware:
Xbox 360 Pro Console
Xbox HD DVD Player


What I'm doing in Xbox/Windows Live...




What my Xbox 360 has to say about what I'm doing...